Statement of Values
- We are brought together by heritage, social responsibility and desire to improve the equality for all people through the use of science and technology.
- We value excellence in education, professional pursuits and leadership.
- We obtain excellence through integrity, empowerment, achievement, diversity and continuous improvement.

Mission
SHPE promotes the development of Hispanics in the engineering, science, and other technical professions to achieve educational excellence, economic opportunity and social equity.

Vision
SHPE's vision is a world where Hispanics are highly valued and influential as the leading innovators, scientists, mathematicians and engineers.

History
The SHPE Houston Chapter originated on November 12, 1985 and was led by Mr. Bill Othon, P.E. The SHPE National Board of Directors officially approved the chapter on September 19, 1987. In November, 1987, the SHPE Houston Chapter was formally introduced to the local engineering community. On July 5, 2005, SHPE Houston chartered the first Houston link to the Order of the Engineer, a national engineering recognition. In October 2008, the SHPE Houston Chapter was granted with 501(c)3 non-profit status.

---
2017 - 2018 SHPE Houston Board of Directors
Executive Board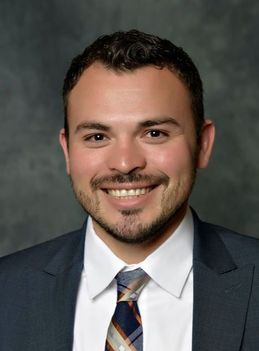 President
Ever Hernandez, Chevron Corporation

Ever Hernandez has eleven years of professional experience working at Chevron as a facilities engineer specializing in oil and gas production infrastructure and technology development. In his current assignment, Ever is part of a team working on developing concepts, screening for feasible alternatives, and developing technology to extract oil & gas from challenging deep water oil fields in the Gulf of Mexico.

Ever has a passion for reaching his fullest potential and for empowering others to do the same. He has been actively involved with SHPE since college where he held various leadership roles and continued his involvement with SHPE Houston Professional Chapter over the last 10 years. From 2015-2017, he's had his most active years yet with SHPE. In his role of Community Outreach Coordinator, he's led and mobilized volunteers on several community engagement activities and events where K-12 students, parents, and university student got to interact with engineering professionals as they led STEM activities and shared their journey to the American Dream. His efforts have touched over fifteen hundred students and parents. He is also part of the leadership team in Chevron's Hispanic employees group and is actively involved in Chevron's Hispanic recruiting efforts.
---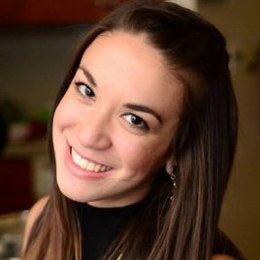 Vice-President
Daniela Flores, Sense Corp

Daniela is originally from El Paso, TX/Juarez, Mexico. She received a Bachelor of Science degree in OR: Engineering Management Systems from Columbia University in the City of New York in May 2014. She has been involved in SHPE both as an undergrad and a professional for the past six years, and truly enjoys being part of the organization. Upon graduation, she moved to Houston and joined Waste Management as a Data Scientist in their Operations department. She has now moved on to become a management consultant at Sense Corp. In her role, she travels with her team to different cities depending on her current project/client helping companies improve their processes and efficiency.

She has really enjoyed being a member of the SHPE-Houston Chapter these past two years, one of them as the Student Affairs Coordinator. With her new position as Vice President, she looks forward to increasing her involvement as an officer and help the Houston chapter continue being one of the best Professional chapters in the country.


---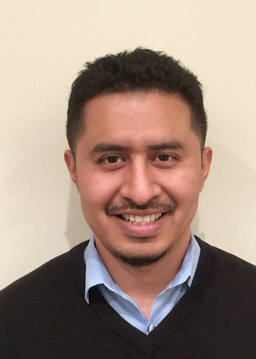 Treasurer
Oscar Martinez, Forged Products

Oscar is a process engineer at Forge Products specializing in both process and quality engineering. Over the last 7 years he has been in charge of various projects with a continuous improvement mindset. As a process engineer he is responsible for upholding to industry standards and meeting customer requirements. He received his degree from the University of Houston in mechanical engineering, and has been involved with SHPE since his freshman year of college serving as webmaster and vice president for the student chapter. In his spare time, he enjoys edible horticulture and believes that with passion and dedication anything is possible. Oscar looks forward to an excellent year with SHPE and continuing its great work in the community.
---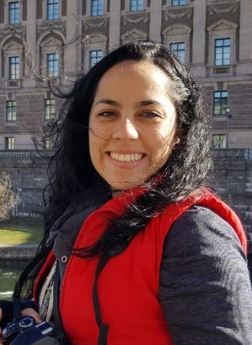 Secretary
Vanessa Herrera, Emerson

Vanessa is originally from Bogotá, Colombia. She received a Bachelor's of Science in Mechanical Engineering from the University of Texas at Tyler in 2017. She joined SHPE at the beginning of 2017 and is now happy to serve for the first time in a chair position, she looks forward to making a positive difference within the organization. Vanessa started her career at Emerson Automation Solutions, while still being an undergrad, in the Midstream Applications area. With her work experience and current educational background, she now manages Marketing for the Pipeline, Liquid, and Gas Management Solutions. In her spare time, she enjoys traveling, photography, yoga, and rock climbing.
---
---
Committee Chairs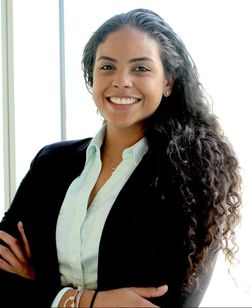 Coordinator of Student Affairs
Carina Lopez, Shell Inc
​
Dominican born and raised in Puerto Rico, Carina is a diversity and inclusion advocate. She holds a Bachelor's of Science in Environmental Engineering from Polytechnic University of Puerto Rico. Prior to arriving in Houston, she was member of Region 4 where she held various positions including membership and fundraising coordinator with her university chapter. She started her career through the academia world, conducting extensive environmental and transportation research (NOAA 2011, Dwight D. Eisenhower 2012). It was during the 2011 SHPE National Conference where Carina first learned about opportunities with Shell while showcasing her research during a technical poster session.
​
That SHPE conference has translated into 4 years with the Shell team developing extensive environmental and regulatory experience for onshore well development and currently supports New Business Development for the Americas. Active within the Houston Area, Carina is also participates in the Women's Center Young Leaders, and enjoys social salsa dancing and mixing music.



---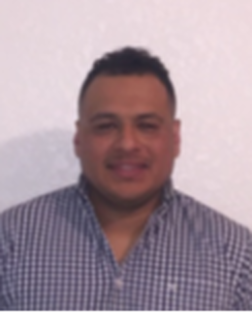 Social and Nominations Coordinator
Mauro Hernandez, Flowserve Corporation
Mauro G. Hernandez is a 2013 Lamar University Alumni. He completed his undergraduate degree in Mechanical Engineering from Lamar, A.A.S in Manufacturing Engineering Technology and A.A.S in Process Technology from Lee College in Baytown, Texas. While at Lamar University he was involved in SHPE and ASME (American Society
of Mechanical Engineers).

Mauro G. Hernandez works for Flowserve Corporation as a Pump Improvement Engineer in Pasadena, Texas. He has been with Flowserve since October 2013 and started out as an Application Engineer in Port Arthur, Texas. As an Application Engineer he was an extension of the reliability teams for Goodyear Chemical Plant and Cray Valley-Total. He monitored rotating equipment to ensure they were operating at optimum performance. His current role as a Pump Improvement Engineering is to identify and analyze root cause of pump system degradation or failure. He works at different sites mainly on the Texas Gulf Coast and travels to different parts of The United States.
---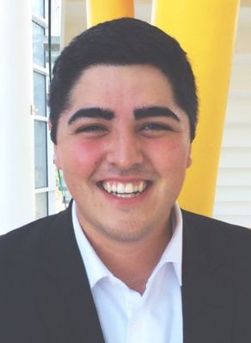 Membership Coordinator
Gustavo Garcia, Jacobs Inc.

Gustavo is originally from Monterrey, Mexico. He received a Bachelor's of Science in Civil Engineering with a Construction & Engineering Management concentration from Texas A&M University in 2015. He joined SHPE since his freshmen year in college and had the opportunity to serve in a couple chair positions. He is excited to continue his involvement in SHPE at the professional level and currently serves as the Marketing & Promotions Coordinator. Gustavo moved to Houston in 2016 to start his engineering career at Jacobs, where he is an Energy Services Civil EIT within the Buildings & Infrastructure line of business. At Jacobs he is part of the Jacobs Future committee as the Networking Director and the 2017 Safety Week Chair for the Houston Office. Outside of Jacobs he is a member of ASCE and YPE.
​
Gustavo's passion to travel and to become a global citizen has taken him to 14 countries in 4 different continents. He is passionate to learn about other cultures and learning how to integrate diversity into his projects, as well as, his day to day life. He is involved with United Way of Greater Houston to fight the education gap of children in lower-income and minority families.
---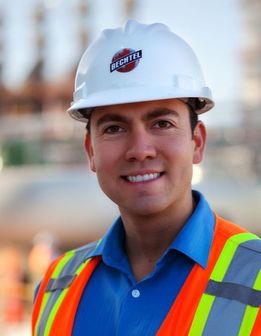 Marketing and Promotions Coordinator
Erick Ponce, Bechtel

Erick Ponce is a young, enthusiastic Superintendent for the Construction group at Bechtel's Oil Gas and Chemicals Global Business Unit. Erick joined Bechtel in 2014 as a Structural Field Engineer at the Sabine Pass Liquefaction Project (SPLNG). Subsequently, he was reassigned to the ExxonMobil North American Growth – Olefins Recovery Project (NAG-OR), where after several months was granted the opportunity to transition to a Supervisor role. Prior to Bechtel, Erick held various positions in different industries such as mining for Freeport McMoRan Copper and Gold Inc., utilities for Southwest Gas Corporation, and water resources for Malcolm Pirnie Inc. (Now ARCADIS).

​Erick holds both a Civil Engineering Bachelor of Science in Engineering and a Master of Science in Engineering from Arizona State University in Tempe, Arizona. Throughout his time at ASU, Erick was heavily involved with numerous organizations including the Society of Hispanic Professional Engineers (SHPE), the American Society of Civil Engineers (ASCE), Mexican American Engineers and Scientists (MAES), and the Civil Engineering Honor Society (Chi Epsilon). In his spare time, Erick enjoys traveling the world and socializing with friends. He also loves sports and participates in soccer leagues in the Houston Metro area. Erick comes from humble beginnings in Guatemala and likes to volunteer at events such as FIRST Robotics and SHPE's Noche de Ciencias. He is an avid supporter of STEM fields and strongly believes that the future lies in empowering developing communities through education and awareness.

---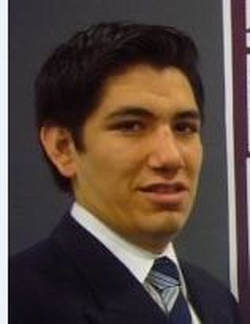 Professional Development Coordinator
Hector Eleazar Lopez Carretero, Bechtel
Hector Lopez is a Chemical Engineering graduate from Texas A&M University in College Station, TX. He graduated in December of 2010 and has been working in Bechtel since. He started in Bechtel as a Project Engineer I and now has six years of experience with increasing responsibilities on Pre-FEED, FEED, EPC, and brownfield projects. His experience is mostly in LNG and front-end engineering for Coker Heater, Ammonia Fertilizers, and Ethylene facilities.While in school he as a member of SHPE (Society of Hispanic Professional Engineers) and AICHE (American Institute of Chemical Engineers), as well as, the Engineering Honor Society Tau Beta Pi. While in SHPE his love in sports drove him to represent his chapter in soccer, flag football, basketball, and kickball competitions; he supported the organization by participating on service events and projects, and also mentored younger individuals of the organization.

Outside of work, Hector enjoys traveling and the diversity of cuisines in the Houston area. He still loves sports and participates in multiple soccer leagues throughout the year. He also enjoys volunteering his time for stewardship and is a Design Lead in the EWB India Biogas project; this project will have an impact to ~1,500 people in a small village in Central India (Madyha Pradesh) called Chipiya by transforming cow manure into biogas that will be used for cooking in the village. He has also participated in other events like Junior Achievement and First Robotics.


---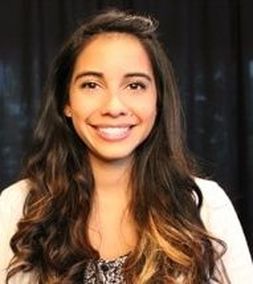 Community Outreach Coordinator
Claudia Unietis, Penn State University MBA Student

​Claudia is currently pursuing her Masters in Business Administration at the iMBA Program from Penn State University. She recently returned from living abroad in South Korea for a year. Prior to expatriating, she worked as a Project Manager at PinnacleART for 4 years. At Pinnacle, she gaining international experience leading the first international project in the company's history as well as served on the Pinnacle Culture Committee.
​
Claudia graduated from Texas A&M University (TAMU) in 2011 where she studied Mechanical Engineering and was involved with the Society of Hispanic Professional Engineers (SHPE) for five years. In 2010-2011 she served as the TAMU SHPE President. After graduating, Claudia has served as the Director of Student Affairs, Membership Coordinator, and Special Projects Coordinator in the SHPE Houston Professional Chapter. Claudia is very excited to continue to help SHPE-Houston serve the Houston area professionals as the Community Outreach Coordinator!


---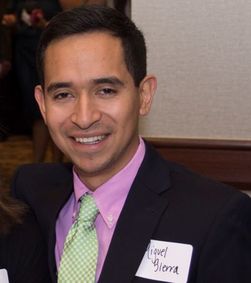 Sholarship Committee Coordinator
Miguel Sierra, Liberty Forge, Inc

Miguel G. Sierra is a first generation college graduate from Liberty, Texas. He attended and graduated from Blinn College and Texas A&M University in 2010 and 2013, respectively. Currently he is pursuing a Masters of Science in Mechanical Engineering at Lamar University while also being employed as a Resident Engineer at Liberty Forge, Inc. Miguel was involved with SHPE while at Texas A&M University where he pioneered the leadership role of Director of Public Relations in 2011. He is currently actively involved with SHPE Region Leadership Team as the Regional Jr. Representative. His passion is to help others by establishing and achieving goals as the SHPE Houston Professional Coordinator




​
---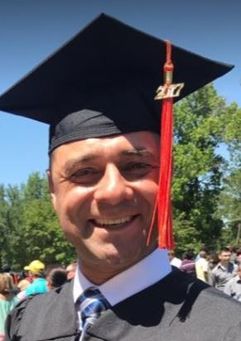 SHPE Junior Coordinator
Miguel Zepeda, Business Owner

Miguel Zepeda earned a Bachelor of Science in Mechanical Engineering from the University of Texas at Tyler in 2017. During his studies, Miguel was involved with Society of Hispanics Professional Engineers (SHPE) and the American Society of Mechanical Engineering (ASME) student organizations. Miguel's professional experience primarily consists of working in the Hotel and Hospitality Industry. There he gained extensive management experience by serving in many different management roles such as Project Manager for Renovations, Maintenance/Engineering Manager, Human Resources Manager, Controller, Front Desk Manager, and Housekeeping Manager. He has worked in hotels such as the Omni Houston Hotel, Hyatt Regency Hotel Downtown, Sheraton Hotel, and Hotel Indigo just to name a few. Currently Miguel owns a landscaping company and is seeking to work a Mechanical Engineer in the Oil and Gas Industry.


---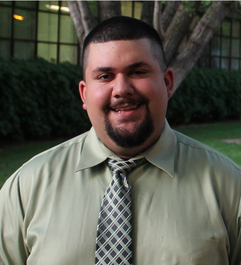 Webmaster
Peter Avalos, Chevron Corporation

Peter Avalos obtained his ​degree in Computer Engineering from CSU, Sacramento in 2016. While in school, Peter was involved with The Society of Hispanic Professional Engineers (SHPE) and the MESA Engineering Program. While in SHPE, Peter held the roles of Webmaster, 2013-2014, and President,2014-2015 while being recognized as Large Chapter of the Year for the 2014-2015 year from SHPE Nationals. Peter was also President of the Engineering Joint Council at CSU, Sacramento for the 2015-2016 school year. In college, Peter worked as a facilitator in Calculus for 2 years and throughout those 2 years I conducted research on the correlation of algebra skills to the mastery of Calculus. Peter had multiple internships throughout college with General Electric, Verizon Wireless, and Lockheed Martin. Currently, Peter is a Network Analyst with Chevron Corporation.



---
2016 - 2017 SHPE Houston Officers

President - Jimmy Galvez
Vice-President - Daniela Flores
Treasurer - Oscar Martinez
Secretary - Ever Hernandez
Coordinator of Student Affairs - Ruben Robles
Coordinator of Social/Nominations - Miguel Flores
Coordinator of Membership - Carina Lopez
Coordinator of Professional Development - Miguel Sierra
Marketing and Promotions Coordinator - Gustavo Garcia
Webmaster/Order of the Engineer - Jennifer Valencia
Scholarship Committee Coordinator - Luz Rocha
Community Outreach Coordinator - Ever Hernandez
SHPE Jr. Coordinator - Enoch Chambe
Special Project Coordinator - Claudia Unietis
2015 - 2016 SHPE Houston Officers

President - Jimmy Galvez
Vice-President - Fernando Ceballos
Treasurer - Morena Arredondo
Secretary - Elio Ramos
Coordinator of Student Affairs - Daniela Flores
Coordinator of Social/Nominations - Efrain Aguiluz
Coordinator of Membership - Miguel Flores
Marketing and Promotions Coordinator - Daniel Baca
Webmaster/Order of the Engineer - Jennifer Valencia
Scholarship Committee Coordinator - Luz Rocha
Community Outreach Coordinator - Ever Hernandez
SHPE Jr. Coordinator - Miguel Chavez
RLDC Chair - German Naranjo

2014 - 2015 SHPE Houston Officers

President - Stephanie Hurtado
Vice-President - Abraham Madrigal
Treasurer - Isaac Tapia
Secretary - Yaneth Najera
Coordinator of Student Affairs - Miguel Flores
Coordinator of Social/Nominations - German Naranjo
Coordinator of Membership - Claudia Unietis
Marketing and Promotions Coordinator - Efrain Aguiluz
Webmaster/Order of the Engineer - Jennifer Valencia
Scholarship Committee Coordinator - Jose Dobarco
Community Outreach Coordinator - Fernando A. Ceballos
SHPE Jr. Coordinator - Diego Castaneda
---
---
---
SHPE Houston Lifetime Professional Members

Salvador Burgueno
Alejandra Caceres
Christine L. Cano
Jorge L. Caraccioli
Hector E. Cavazos
Jose J. De La Pena
Omar De Leon
John Escoto
Jimmy A. Galvez
Vanessa J. Garcia
Antonio J. Gonzalez
Manuel A. Gonzalez
Manuel E. Gonzalez
Misael Gonzalez
Fernando S. Granda
Ever Hernandez




​Elio I. Hernandez
Jose M. Hernandez
Diego F. Jaramillo
Jose M. Lopez
Miguel O. MOta Paulino
Amanda E. Pena
Amanda Ramirez
Crystal E Ramon
Artie Rodriguez
Kevin M. Rodriguez
Sonya Sullenberger
Isaac Tapia
Angel Uruchima
Eduardo Valdez
Edgar Yzquierdo
---