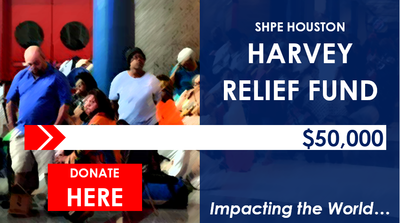 Our SHPE Familia steps up to the challenge as we are all hurting from the devastation that Harvey left in our beloved community.

We want to hear from you!
If your home suffered any damages or are in need of resources, we are here to help.

Please sign up to volunteer over the next couple of months.

We understand that it will be difficult for everyone to make themselves available; therefore, we encourage you to support this cause by making a monetary donation!
SHPE Houston is a tax-exempt 501(c)(3) nonprofit organization.


Looking how to volunteer in our community?
Houston Food Bank

"SHPE Houston is a network of mentors, role models, and leaders in STEM brought together to inspire, motivate, and empower the Greater Houston Hispanic community."